BECOME AN IXIAH INSIDER
Welcome to our exclusive loyalty program. Where you will automatically earn Reward Points on every purchase you make redeemable in IXIAH stores and online.
We are putting an end to continual sales and discovering a new platform for rewarding our valuable customers with points to spend on their next purchase.
Create an account now or login to your existing account to being redeeming your points.
EVERY $1 SPENT = 5 REWARD POINTS
To check your balance there is a small black star in a peach box in the bottom left of this screen when you are on the IXIAH website. You can manage all of your points in this one location including redeeming them.
EARN ADDITIONAL POINTS
SIGN UP
When you create an account you automatically earn 2000 reward points
UPDATE
Update your profile with your date of birth to receive points on your birthday
FOLLOW
Follow us on Instagram and Facebook to receive 500 reward points
SHARE
Post your outfits on socials and tag @ixiah_thelabel & #ixiahpoints
REVIEW
Leave a review on Google to receive 500 reward points
REFER
Refer one of your friends and you both receive $20 off your next purchase.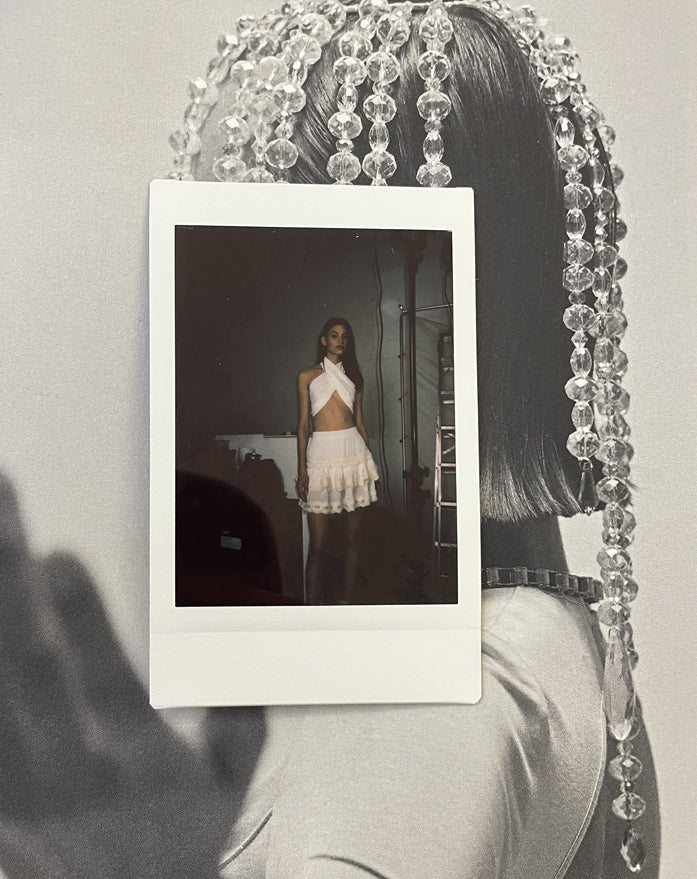 REDEEMING YOUR POINTS
EVERY 100 POINTS = $1 TOWARDS YOUR NEXT PURCHASE
To redeem your points you click the black star located in the bottom left of the ixiah.com homepage. You must be signed in to access your points. You will have an option to redeem points. Points are only valid on New Arrivals. Sale and Accessories are excluded from the loyalty program.
$25
Earn up to 2,500 sparks & redeem for $25 off*
$50
Earn up to 5,000 sparks & redeem for $50 off*
$100
Earn up to 10,000 sparks & redeem for $100 off*
Full Terms & Conditions
HERE
Sign up now