A VIEW TO CREATE

During unprecedented times Krystel, took some time to re-evaluate the purpose of clothing within present and future times. Re-building core values for the brand, Krystel began her design process differently, "I wanted to start on a clean slate. I want my customer to feel their own sense of wellness and happiness when they wear my pieces."

Krystel shares with us that having "the confidence to express ourselves through clothing is something quite magical and at times challenging to find. I wanted to create a collection to be about re-building our sense of being and not just about the clothes".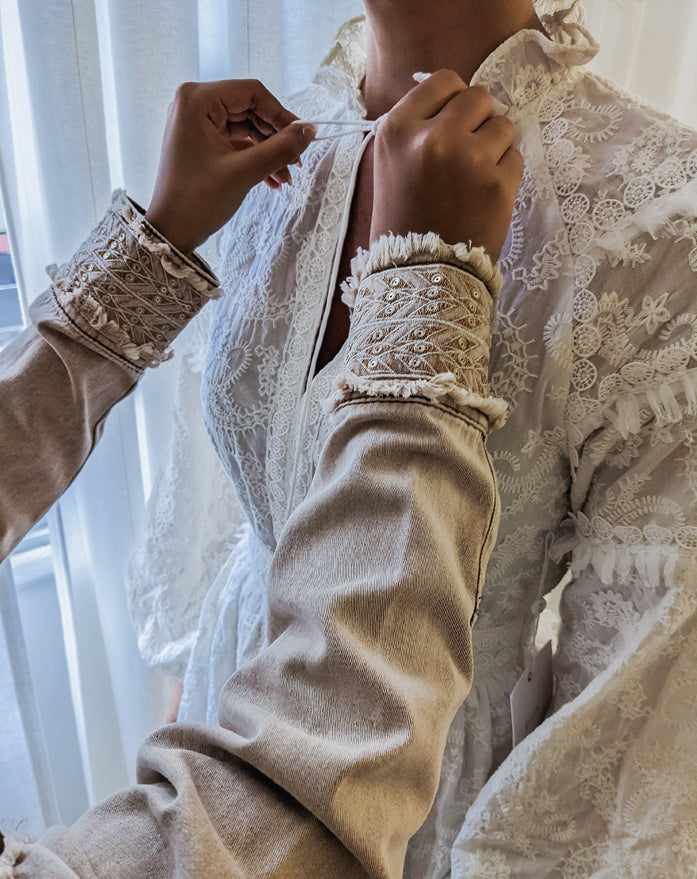 Entitled "Joie De Vivre", the 54-piece capsule collection evokes rawness, cultural adrenaline and cross-references to the roaring 70s. Krystel rejects the seasonal algorithm and exercises "styles you can wear today and pass onto generations", drawing emphasis on diverse proportions and upbeat colour stories. Starting with the roaring florals that echo throughout the collection and draw back to the poetic roots of the brand.

Hand drawn and painted, IXIAH welcome playfulness with three multi-toned prints surfaced on a diverse range of ensembles, ultra-fem dresses, ankle length cuts and breezy, breathable forms. Each print is intellectually spliced and panelled to evoke wild tales of botanicals in sun-soak palettes. Reminding us not to take things so seriously, vibrant neon and pastel limes are a highlight and are designed to pair back with the open weave linens this collection.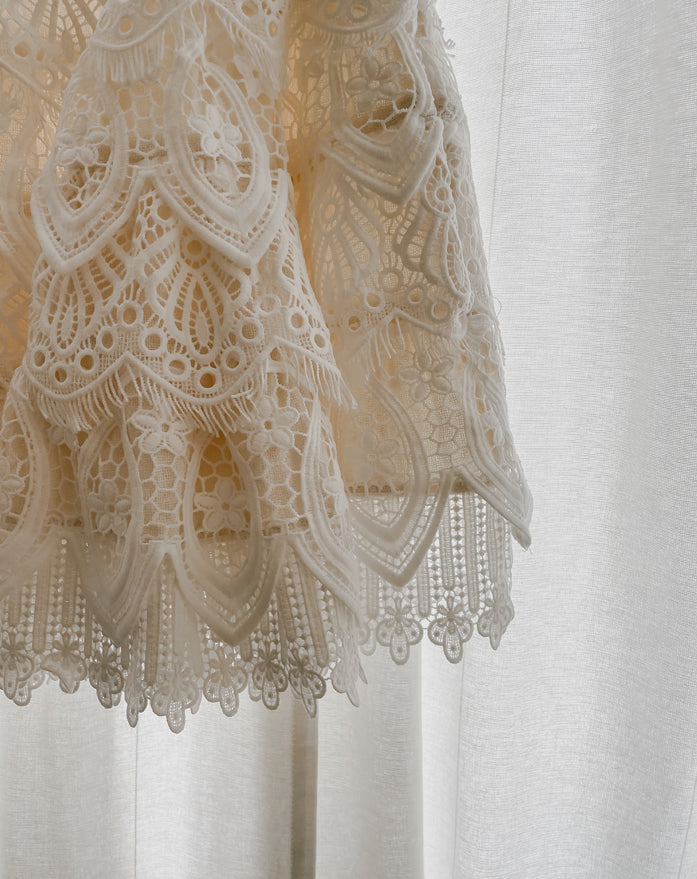 Moving forward from the aestheticism of clothing, Resort 22 is an open narrative of mood-boosting styles that transcend art and fashion together in new and environmentally conscious ways. A collection that is about the "joy of dressing" has also been created with the planet in mind. Limiting textile wastage, designing with only eco-friendly materials and building an entirely transparent supply chain has become part of the brand ethos and is forever growing.