IN CONVERSATION WITH KRYSTEL
IXIAH's Creative Director & Co-Founder, Krystel English-Davis takes on many roles in life, each of which has played its part in shaping the IXIAH ethos and brand journey. Taking from her past and strong value for life, boldness and originality, Krystel has built a label that is at its core, a celebration and love for creativity, unrestricted design and playfulness. 
We invite you to step into the world of IXIAH and discover what happens behind the scenes.
Right: Krystel graces the cover of the Verve Magazine's February Issue.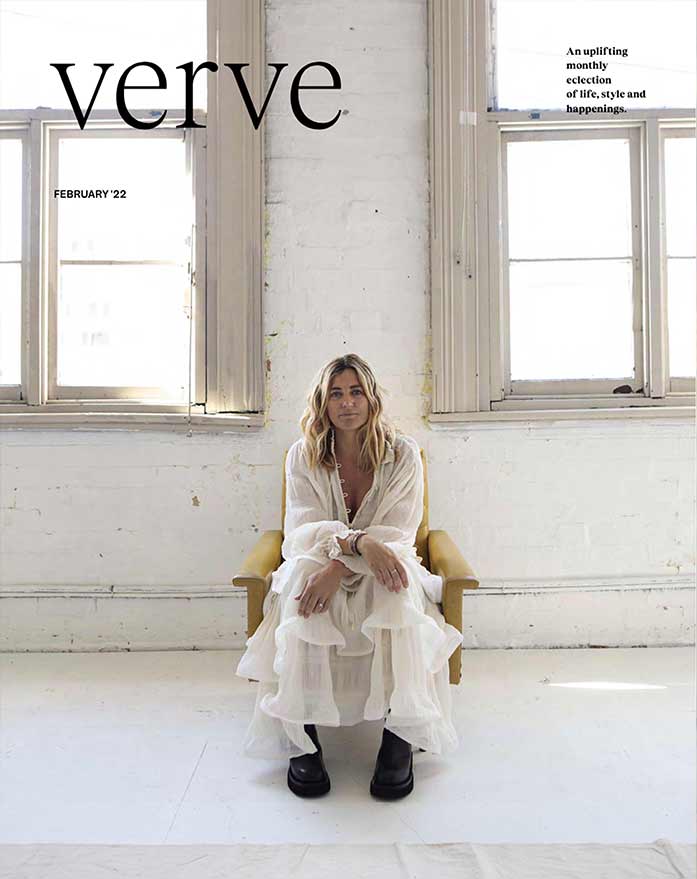 "..to understand where we are going, sometimes it's nice to consider where we have been..." - Krystel
Growing up, Krystel English never imagined becoming a fashion designer, despite being seemingly born for the role. In the 1980s her parents, Gloria and Mel, ran Fidgit's Fashion on Auckland's Darby Street, a hip men's and women's boutique that carried its success into Australian department stores and even counted Stevie Nicks among its customers. While it was not the future she imagined for herself at the time, a childhood spent surrounded by the day-to-day working of the fashion business left its mark.
"... I have a huge amount of respect for the past, it plays a role in the inspiration behind many of my pieces and the wider collection. Giving the past a place in the present evokes a sense of nostalgia, it can transform our state of mind, a reminder of where we have been in order to determine where we should go..."