SARAH LAIDLAW: AWARD WINING HAIR & MAKE UP ARTIST
Concluding our 3 part series for International Women's Day is Sarah Laidlaw. A multi Award Winning Industry Hair & Make up Artist whose work reflects an artistic sensibility, which coupled with her attention to detail, produces a ceaselessly stellar result. 
She effortlessly walks the line between commercial polish and editorial strength and is equally in her element creating everything from subtle, minimal looks to radical transformations.

With an impressive skill set that encompasses the entire range, we have come to know and adore Sarah as she breathes her creative concepts into almost every IXIAH campaign, so we thought it fitting to sit down with her for International Womens Day.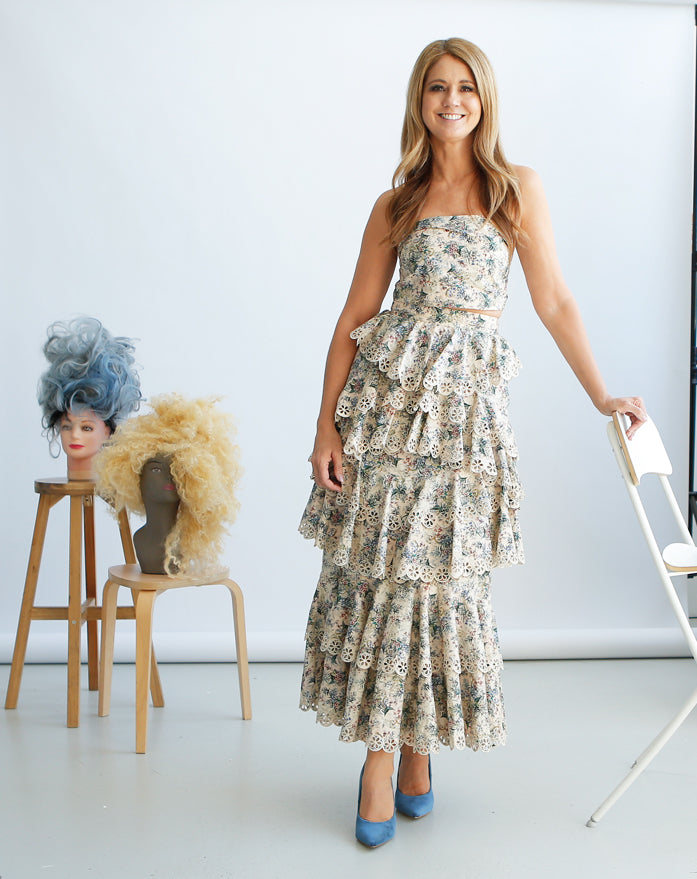 Renowned for her down to earth nature, true understanding of the creative process, discerning sense of aestheticism and versatile style, Sarah consistently delivers. It is this powerful combination that ensures that every client expectation is not merely met, but exceeded.
With an impressive skill set that encompasses the entire range, it is no wonder Sarah's work has been featured in the pages and on the covers of Grazia Italia, Harpers Bazaar, Vogue, Wish, Elle, Madison, Freundin, Yen, Cream, Singapore Harpers, Fashion Quarterly, Instyle and Rolling Stone Magazine.
YOUR HIGHEST ACHIEVEMENTS?
"I've been hairdressing for 32 years and doing makeup for 26 years. I have won Session Stylist of the Year for Australia six times and Australian makeup artist three times. I've been a beauty editor for magazines, and an ambassador for some really big product companies like Delorenzo and Priceline, but I think I am most proud of the everyday achievements; making someone who doesn't feel confident in their skin feel beautiful and doing shoots on set where the client's nervous and making them so excited at the end of the day because we nailed it." 

PROJECTS YOU'VE WORKED ON?
"Over the years I have worked on a variety of jobs. I've done everything from on TV commercials, movie sets, weddings, editorial, print, advertising and backstage in theatre. I love that I've been able to take one set of skills and use them in a lot of different contexts. So it's kind of like one career for 32 years, but it's actually about eight."
"For a job that is traditionally seen as a bit of a woman's job and quite a simple career. It has given me so much adventure and art. Every day is a creative high."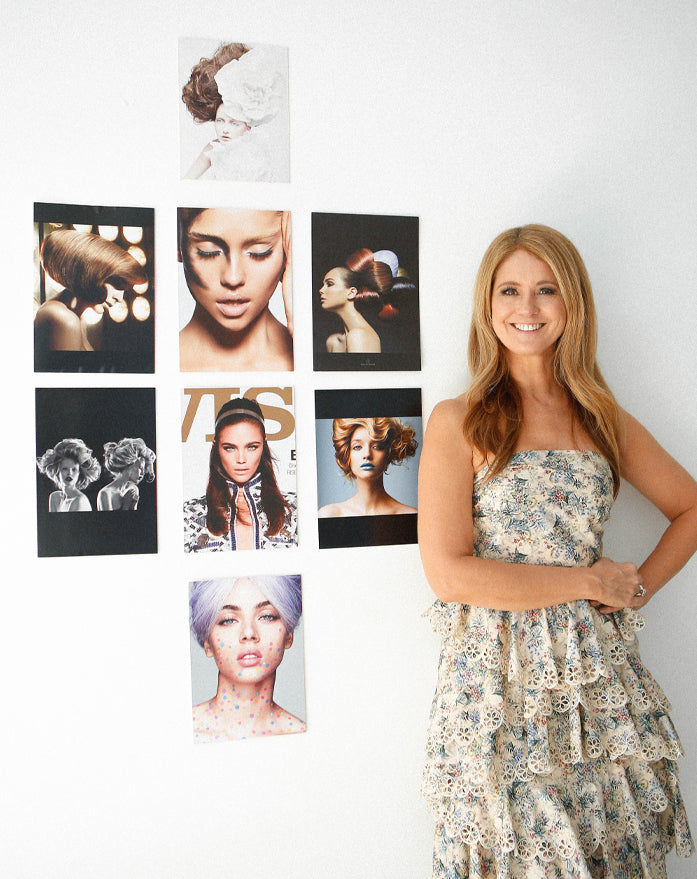 MOST MEMORABLE EXPERIENCE?

One of the most fascinating jobs I did was a TV commercial for smoke alarms. We got to go into the firefighter training compound where civilians aren't allowed. They had an incredible set-up, a petrol station made entirely of iron, and they covered it in oil and lit it up for training. For this shoot, we were in a timber house that had been burnt down. It was still smoking and dripping as we were shooting. It was just amazing.
STAND OUT OCCASIONS?

… I've done makeup on a moving boat, literally bracing against walls as the boat rocked back and forth, trying to do winged eyeliner on a model. I've put a million-dollar tiara into a bride's hair - that was very nerve-wracking. I've worked on a wedding where the bride wasn't happy with her long hair and we cropped it into a pixie cut right before she went down the aisle. I've been on set with an adult tiger and was in Milan on a job right at the time the borders closed for Covid. Being a part of all of these moments and seeing all these different places is something I would not give up for the world."
CAREER PERKS/ HIGHLIGHTS?

"I think I've been really lucky with experiences. Once you get to the pointy end of the hair and makeup industry as a freelancer, there are a lot of jobs that are quite flashy; overseas travel, amazing locations, and working with celebrities. It's really fun and I think what I like the most about all of it is being able to see places that I never would have if I choose another career."
ANY DANGEROUS ENCOUNTERS?

There was one time we were shooting an editorial, in a field, and we didn't realise there was a live bull. I stupidly, like an idiot, turned my back and he scored me in the leg, l was almost thrown across the field…so yeah there's no HR in fashion.


DID YOU ALWAYS WANT TO BE IN H&MU?
"Firstly, I think career journeys are different for everybody, but for me, I didn't ever want to be a hairdresser or a makeup artist. I wanted to be a barrister. I did work experience in a law firm when I was in high school and it was an immediate no. Honestly, no part of me wanted to be a hairdresser, I ended up working in a salon over Christmas as a summer job and just never left. I'm so glad, I think for a job that is traditionally seen as a bit of a woman's job and quite a simple career. It has given me so much adventure and art. Every day is a creative high, whereas if I had chosen another path, I would been having nowhere near as much fun."
Follow sarahs career and project on her instgram page @sarahlaidlaw or webiste www.sarahlaidlaw.com