FINDING BEAUTY IN WILDERNESS

Two inspiring women; Chanel and Francine, creators of The Hunted Yard, bring artistic rawness and refinement to their styling. We are constantly in awe of their raw aesthetic and natural approach.

Journey with us, as we go inside their creative abode to share with you some tips on how to put together an effortlessly executed pre-Christmas table-scape.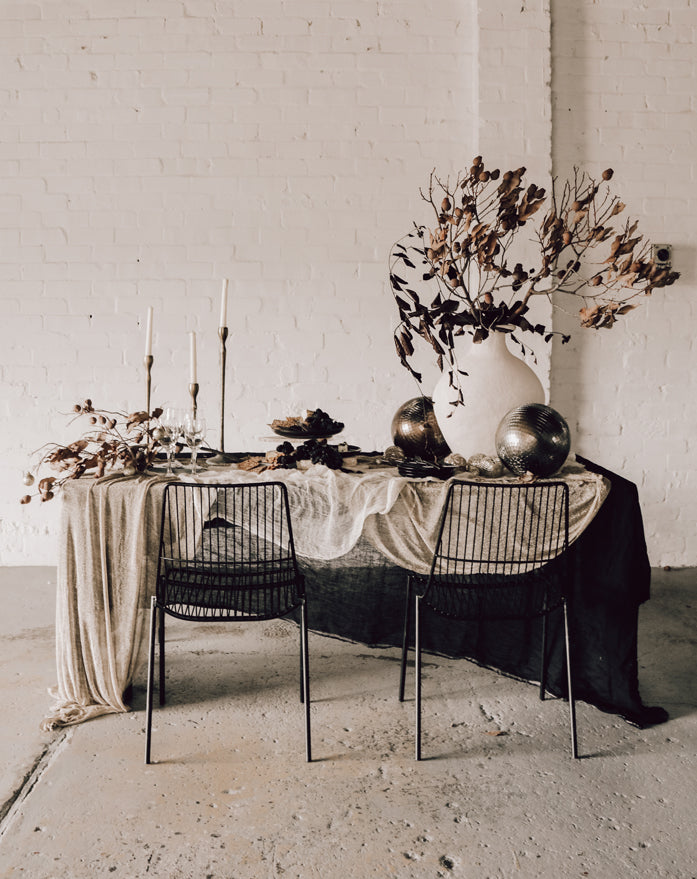 Mood makers, The Hunted Yard show us how simplicity is done best with completely accessible material and treasurable finds.

"Source old cheese cloths, re-purposed linen sheets, a cosy grazing board, smash some travertine tiles for layering. Cascades of candle wax are best so re-use old candles, brass tapered holders, aged disco balls with accents of gold spray will all create a nostalgic mood."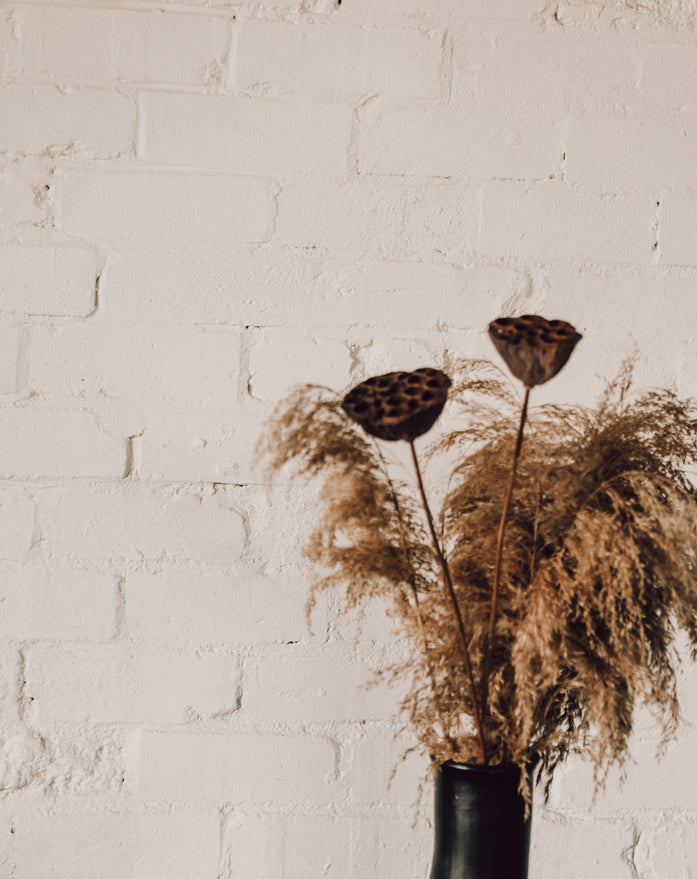 When it comes to grazing boards, The Hunted Yard re-invent the classic wooden cheese board stand with broken travertine tiles. "It always adds to the texture and the rawness if the travertine tiles are all slightly different colour tones and it's important to not shy away from imperfections." 
Layer the tiles as holders to mount all of your cheeses, favourite nibbles, grapes and dips onto. Don't shy away from a generous serving of almonds and nuts to fill in the spaces and crackers to add to the textural palette.