A CAUSE CLOSE TO MY HEART & HERE'S WHY
A CAUSE CLOSE TO MY HEART & HERE'S WHY…
Meet my sister Tiffany (the one on the left) she is a strong, courageous, fun character that has had a really tough run - to say the least. I don't want to bore you with the details but to cut a long story short this incredible beauty was hurt tremendously in a car accident when she was just 6 years old.
Tiff suffered severe brain damage and was in a coma for 3 weeks. She had to learn how to walk, how to talk and to function again. She is a strong personality and if any of us could get through this then it would be her. We lived for 6 months at the Ronald McDonald House. As a small child, I have strong memories of living in this facility. It was our home away from home, just a few hundred metres from the hospital we had to visit multiple times while Tiff was in there and once in recovery we also had to be close by. This is a place run by the most incredible people. I met so many parents and children that endure the most severe cases of suffering. It is a strong and supportive community, there are modern communal kitchens, playgrounds, on site teachers and so much more that take the stress of what you are going through away as you care for your sick child (or in my case sibling).
I feel like I am at a time in my life where I can finally give back to a charity that has impacted my life. This is a house of support, of love and empowerment. It is where people come and go, some get better and some don't. It is an incredible charity where they help people who are suffering and they make the pain easier financially, mentally and physically.
I am forever grateful to this organisation and I always will be. WEAR YOUR SYMBOL WITH PRIDE
$15 OF EVERY TEE SOLD IS DONATED TO THIS CHARITY
Moving forward every time someone wears the IXIAH symbol I want them to wear it with pride. I want YOU to feel like you are making a difference. To me, this is what fashion & creation is about. Initiating small differences to make a big impact.
The milestones my sister has crossed are inspirational. She was told by doctors she would never walk again and would be an angry violent person. We as a family are so grateful every day for the leaps she has taken and the strength that she has and this should be celebrated.
Tiff, I love you. Thank you for letting me share your incredible story.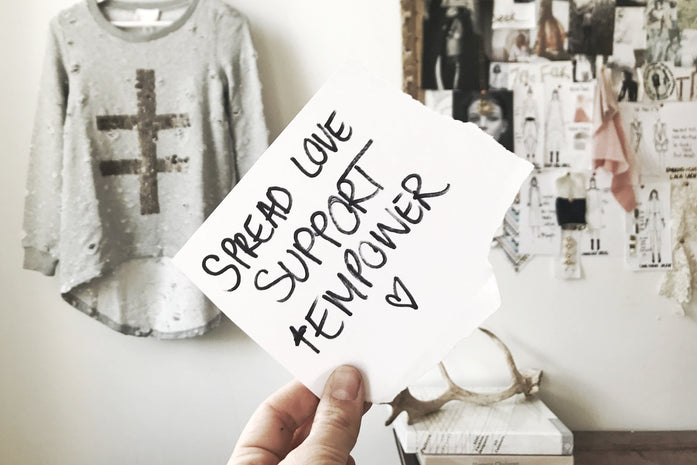 TOTAL AMOUNT DONATED SO FAR: $4,525
Thank you to every one of you who have supported this incredible cause.
Thank you Ronald McDonald House Charities for everything you have done for me & the thousands of families who pass through your doors.
I am forever grateful.